COVID-19/CORONAVIRUS INFORMATION AND UPDATES
COVID-19/CORONAVIRUS INFORMATION AND UPDATES
Prevention is Key!
https://www.cdc.gov/coronavirus/2019-ncov/prevent-getting-sick/prevention.html
Social distancing is best – if you need to get close to others, "mask up"
https://www.cdc.gov/coronavirus/2019-ncov/prevent-getting-sick/cloth-face-cover.html 

COVER coughs and sneezes with a mask or a sleeve
Wash or sanitize hands and surfaces often
Review the Department of State Health Services "Open Texas," Hood County, and City of Granbury websites for the latest Executive Orders, reports and guidance on COVID-19:
https://www.dshs.state.tx.us/coronavirus/opentexas.aspx
https://co.hood.tx.us/772/Infectious-Diseases
http://granbury.org/996/COVID-19-Coronavirus
COVID-19 Questions? Dial 2-1-1 or Check Online With DSHS
For questions regarding COVID-19, residents are urged to dial 2-1-1 from any phone, or go to the Texas Department of State Health Services website https://dshs.texas.gov/coronavirus These remain the best sources of information for Hood County residents regarding COVID-19 and self-protection measures. DSHS updates its county-by-county tracking map daily and can be viewed by clicking here.
Rumor Control
https://www.fema.gov/coronavirus/rumor-control
Please do not pass on rumors. Do your part to the stop the spread of disinformation by doing three easy things:
Don't believe the rumors.
Don't pass them along.
Go to trusted sources of information to get the facts about the federal (COVID-19) response.
Check your state, local, tribal and territorial governments' official websites or social media accounts first for information specific to your community.
On social media, be sure to check for a blue verified badge next to the account name. This tells you it's an official account.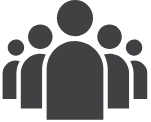 If you want to get away from the norm for your next meeting or conference, consider a getaway to Granbury for a meeting with a view!
The 20,000 sq. ft. facility can be divided into as many as ten smaller spaces to accommodate groups of various sizes. The gorgeous, state-of-the-art facility overlooks the main body of Lake Granbury. The great audio/visual services and internet access can make your next conference, convention or retreat one to remember.
Just a few feet away, your guests can walk the City Beach Boardwalk or the sandy beach to enjoy the views of the famous Lake Granbury.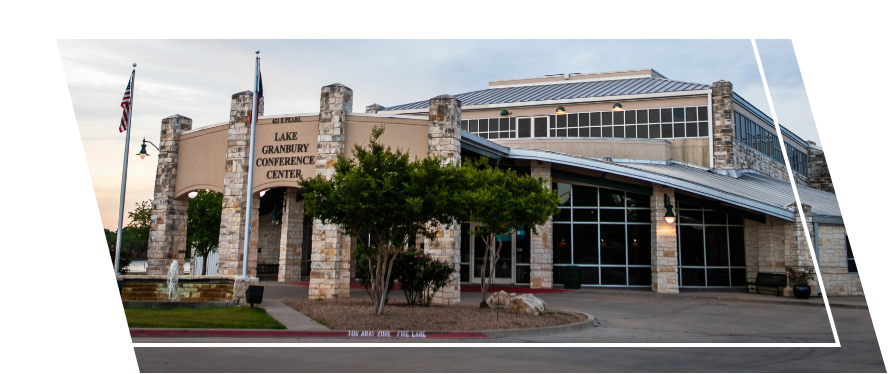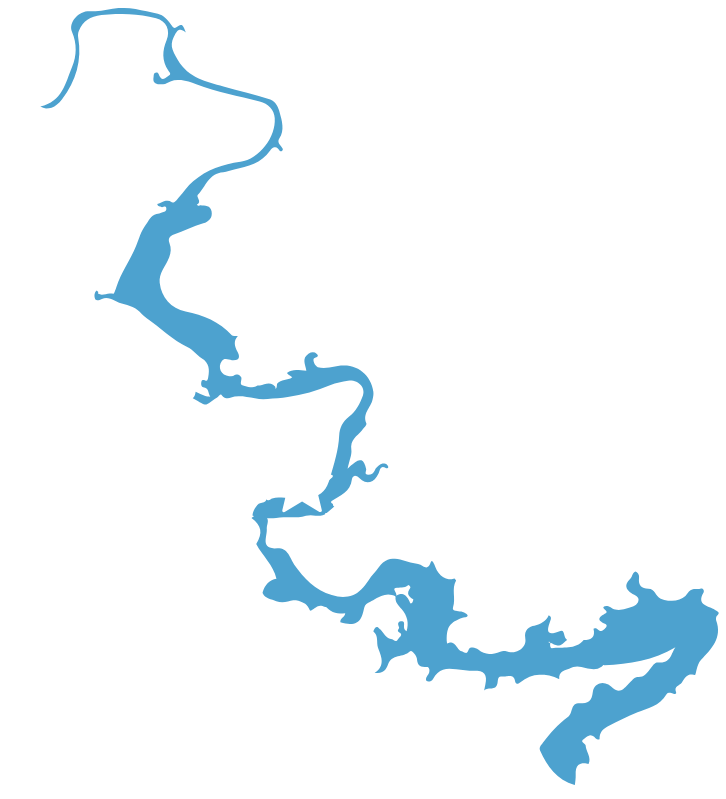 Just a short walk from the Historic Granbury Square, you'll find the Lake Granbury Converence Center across from Hewlett Park and neighboring the City Beach Park.

"Excellent place to host an event. Been to an event twice and it was great."
– Royce Caswell

"Great place for our local National Day of Prayer."
– David Johnson

"Very accommodating for large groups."
– Elmona Edwards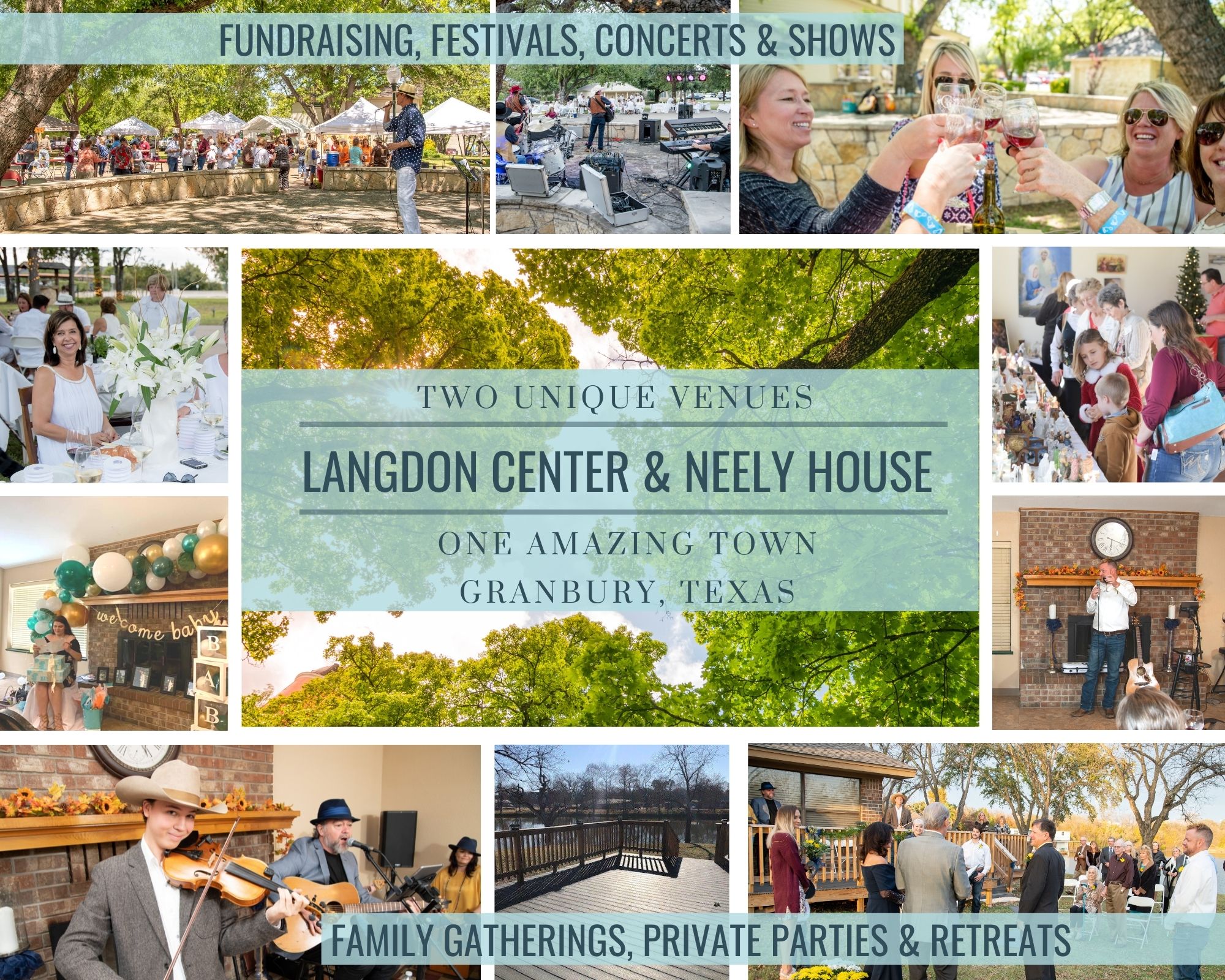 UPCOMING EVENTS
MAY
5/1-5/17 Stride K-12 Testing
5/2 Friends of Tourism Brunch
5/3 Chamber Leadercast 
5/8 AG Texas Youth Banquet
5/22 GHS Choir Banquet
5/23 Women in Business Luncheon
JUNE
6/1-6/3 Granbury Quilters Guild
6/5 City Budget Workshop
6/9-6/11 Lone Star Street Rod Association
6/13 TX-Dot US 377 Public Event
6/19-6/23 Stride K-12 Testing
6/23-6/25 Coaches Outreach Conference